House of Seafood Express
429 Lenox Ave, New York, NY 10037
Order now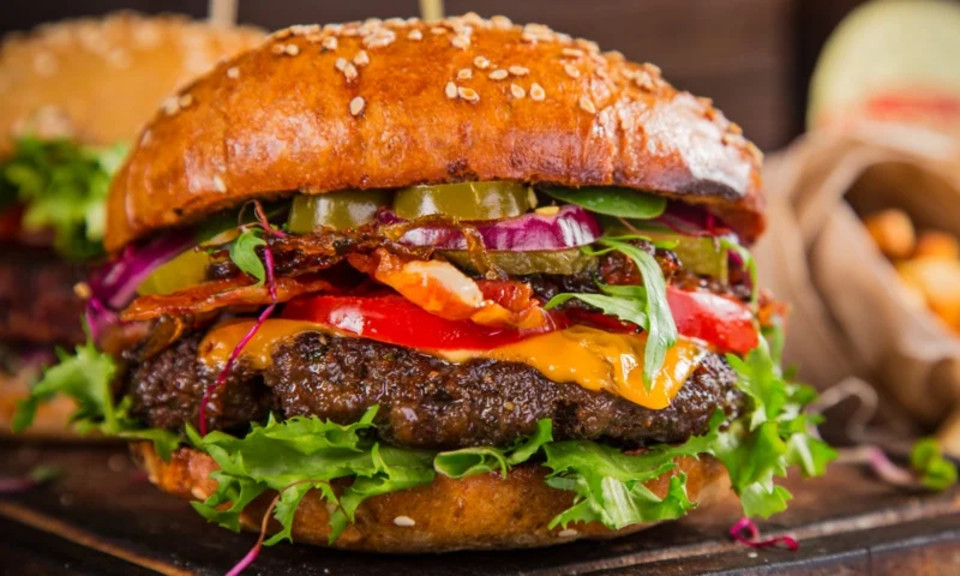 Fariza
Food was great! I ordered the 7pc shrimp dinner with 2 sides & an uptown (tea & lemonade). The restaurant notified me that they didn't have the gravy for the smothered shrimp that I ordered initially, so I decided to go with the steamed shrimp instead - it was still really good. I also ordered a peach cobbler, but they forgot to include it with my order. When I called them, they were very accommodating & refunded me for the missing dessert. I will definitely be ordering from here again.
Arianny
My food was a little cold, but it wasnt their fault (it was freezing out last night). But when I tell you that food was still the most amazing shrimps and Mac n cheese Ive had I my life! I cant even imagine how good it is while still warm. Shrimps are a big and the small Mac n cheese is a great portion. No complaints, except that I shouldve ordered more !!
Purple
This my second time ordering from them and just like the first time the food was delicious and hot when delivered, but this time the food came very quickly not the estimated time quoted...Collard greens finger licking good...yams good...and catfished seasoned well..I recomend you to eat here..
Jessica
Never have anything negative to say about this place, food is delicious, customer service is great, delivery is always on time or even super fast, last order was at my doorstep 20 mins after placing the order. Please try this place, it is a must with seafood. They never seem to disappoint me.
James
These people who run this family owned business are exceptional. !!!! Orders are always correct, food is great and delivery pretty quick considering I am about 18 blocks away. They have great attention to detail. !!!!!!!!!!!!
Yasmin
The food is delicious! I almost always order the catfish with 2 sides. The Candied Yams are a favorite! However since I need to watch my sugar intake I really wish the also had the choice of mash sweet potatoes!
The collard greens are also a favorite though I almost always add more apple cider vinegar and hot sauce!
I don't have a problem with that because not everyone's palate has a need for spices that mine likes.

This order I also ordered the whiting and shrimp combo! I was so pleased with the shrimp which was fully and properly deveined.

What I didn't order today (even as I wanted it) was the lime cake!!!! I will dream of it.... but again I'm watching my sugar intake! I think if they had a key lime pound cake version with no icing I would have snapped it up!

Overall when I want fish this is my go to restaurant.
Christina
Honestly I have nothing bad to say about this place. The food is AMAZING my delivery is pretty much always on time if not earlier than expected. If they ever forget something they never give me a hard time or make me wait long for the correction. And omg the customer service is great never any attitude they're always very polite even the delivery guys too!
monique
The food was good, though they were out of item I really wanted it was great customer service to receive a call to inquire about an alternative replacement .. which unfortuntely they sent the wrong thing. But being it was a side item.. it wasnt major.. but everything from customer service, food delivery was great.
alexis
The food here is ALWAYS fresh. My only concern is the way they bag items - they put hot items with cold, which results in cold items getting lukewarm. I usually order cake and b/c they bag it with the hot items, it arrives with completely melted icing. No bueno. Delivery guy is really nice.
Tishawna
I have ordered from house of seafood restaurant many times, as well, I have visited there restaurant. The food is always really good no matter what I order.

The staff is always welcoming and pleasant. They are my first go to restaurant for seafood in Harlem.
About us
Breakfast, Chicken, Dessert, Dinner, Kids Menu, Lunch Specials, Sandwiches, Seafood
Today

Delivery: 11:00 AM - 8:00 PM

Takeout: 11:00 AM - 8:00 PM

Delivery

Monday:

11:00 AM - 8:00 PM

Tuesday:

11:00 AM - 8:00 PM

Wednesday:

11:00 AM - 8:00 PM

Thursday:

11:00 AM - 8:00 PM

Friday:

11:00 AM - 8:00 PM

Saturday:

11:00 AM - 8:00 PM

Sunday:

11:00 AM - 8:00 PM

Takeout

Monday:

11:00 AM - 8:00 PM

Tuesday:

11:00 AM - 8:00 PM

Wednesday:

11:00 AM - 8:00 PM

Thursday:

11:00 AM - 8:00 PM

Friday:

11:00 AM - 8:00 PM

Saturday:

11:00 AM - 8:00 PM

Sunday:

11:00 AM - 8:00 PM